There is an industry dedicated to this unique form of business in towing of cars and trucks. Vehicle towing may be performed for the following reasons:
1. Towing of disabled or damaged car at request of owner (the most common form)
2. Towing of car by government authorities or its agents, due to being disabled and/or abandoned on a public thoroughfare
3. Towing a car as a form of long distance shipping, such as during its owner's move to a new location, rather than driving the car
4. Repossession of a car by a lender
5. As part of impoundment of vehicles by government agencies for infringements of parking or other traffic violations
You can start a 24-hour towing service company with a single tow truck and operate from your home, but you should be prepared for being on call 24 hours a day and have a reasonable amount of money or credit available for start-up costs
Besides the 24 hours towing services Singapore business, you should also provide roadside assistance services which include:-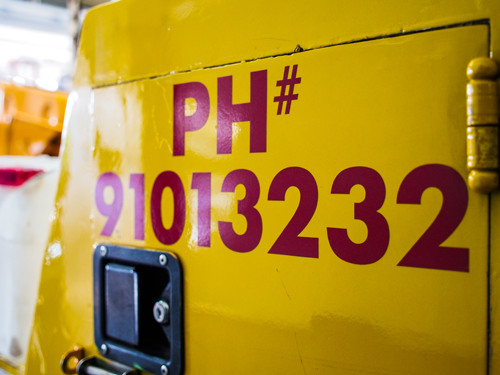 1. Vehicle jumpstart/ restart
2. changing of flat tyre (replace with your spare tyre)
3. Battery replacement
4. Petrol top-up
Steps to start a 24hour towing services company
Step 1
Obtain a list of requirements for starting a tow truck business from the regulatory authority to get all the information you need and the necessary permits that may be required
Step 2
Arrange for a motor vehicle driving test and obtain the necessary license. If you have never driven a commercial vehicle, you can enrolin a commercial driving school to learn the technique. Many schools allow students to use the school vehicles for the driving licensing exam.
Step 3
Purchase a high-quality tow truck. If you purchase a used tow truck, hire an independent vehicle inspector to ensure the truck is in top running condition. Your entire business depends on the operation of your truck, so spend as much money as possible to obtain the best truck you can.
Step 4
Obtain commercial liability insurance policy that covers yourself, your tow truck and your clients. Choose a policy that covers any damage to your client's cars while towing, if such a policy is available. Make sure your policy provides at least the minimum required coverage mandated by the government.
Step 5
Purchase a cell phone to be used exclusively for your towing business. Choose a cell phone service with an unlimited calling option, if available, as most of your business will be conducted away from your home office for the 24-hour towing services Singapore business.
What are the challenges of starting of starting a towing services company
1. Tow truck drivers risk their lives every day to assist stranded motorists and keep the roadways clear of disabled vehicles.
2. You have to possess enough knowledge and skills of vehicles and trucks to enable you to provide the services required in changing battery, tyre, jump-start the vehicles and other skills related to vehicles
3. Always on a 24-hour standby, there is not much time for family and you cannot take long holiday for overseas vacation
4. Need cash for working capital and to purchase a tow truck and all other equipments required in the new company
5. Business in unpredictable, you face some good and bad days and your cashflow is uncertain
6. Being self-employed, you do have to forego your CPF, annual leave, sick leave and other perks enjoy by a person who is working in an establishment
7. Established good relationships with several car repair workshop to generate enough business to make a profit for your new 24-hour towing services business.