Car air-conditioning is 100% necessary especially if you are living in a place where the weather condition is mostly humid all year round. So it's important to have a regular car aircon service and maintenance to ensure the system is functioning properly. Your air-condition system can help cool you down while driving or stuck in a traffic jam during the daytime. Without it, you will feel like being baked in an oven while driving your car.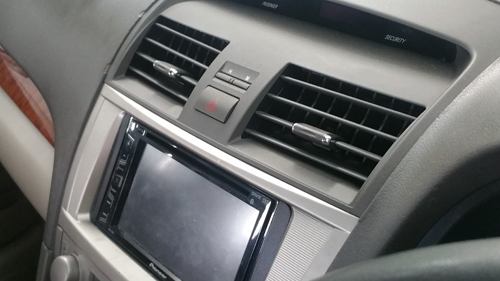 If the air-conditioner in your car is not effective at cooling you off, you should not panic. There are many companies that offer
servicing for car aircon
at relatively affordable cost. They can quickly diagnose any problem that occurs in your air-conditioning system and corrects it in shortest possible time.
Benefits of Air-Conditioning Maintenance
Having a regular air-condition maintenance offers tons of benefits. But there are three primary benefits you can enjoy when maintenance is completed on a yearly basis. These are the following:
If the air conditioning system in your car is maintained regularly and properly, obviously, it can provide the best comfort while you drive your car. This is very important if you are driving with your entire family especially with kids. A well-maintained system allows cool air to be delivered at an appropriate pressure throughout the car. The time spent inside the car will not be a nightmare and everyone will surely enjoy the journey even if the destination is quite far.
An air-conditioning system can be a breeding ground for fungus and harmful bacteria. If you don't do regular maintenance, the bacteria and fungus will likely breed and contaminate the air that the system releases. This will bring a health risk to your passengers with asthma or allergies and of course to the little ones. The harmful bacteria can trigger asthma attract or cause respiratory allergies. So if you notice an unpleasant smell coming from your car air-conditioning system, you should take it to a servicing company to have it checked and maintained. They can treat your system to help remove the musty odour and ensure that the air coming from the air conditioner vents are safe.
A well-maintained car air-conditioning system will not just provide comfort and clean air but can last for several years as well. Meanwhile, a severely neglected car air-conditioner will likely fail much sooner, which then lead to expensive replacement costs. So instead of saving you money since you try to avoid regular maintenance, it will cost you more on the repair or replacement. If the system is well taken cared of, it will serve your longer.
Common Air-Conditioning Issues
There are several problems that your car air-conditioning system may encounter. Some of the issues are:
If your car aircon service doesn't give off a cool air or is not working properly, the most common reason is the low refrigerant levels. A very small amount of refrigerant gas might have diffused through the aircon pipes which affected its function.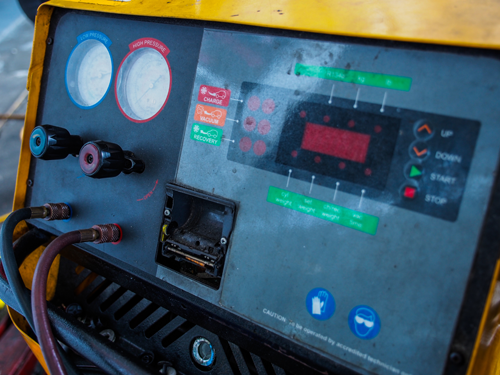 Ice buildup or electrical fault
Another common reason why a car aircon system becomes ineffective is ice build-up. If there is excess water vapour, ice crystals can form when the refrigerant is cooled. These ice crystals can interfere with the heat exchange within the evaporator, so the system loses its effectiveness. If this happened, you should get anaircon servicing for cars.